Convening the Industry
---
The GSMA's members are always at the centre of the GSMA's discussions, decisions and initiatives that shape the future of the mobile communications and expand opportunities for the whole industry. To support this the GSMA runs world leading mobile industry events, as well as providing, marketing intelligence, media and databases services designed to further support the mobile ecosystem.
The GSMA keeps your business in touch, forward thinking and competitive
The GSMA is a member-centric organisation representing the mobile industry globally. Our unique and unparalleled position facilitates and empowers our members to work towards common goals in key areas, such as 5G, RCS, IoT, roaming, security and SIM technology. The GSMA makes it straightforward for members to connect with their peers across the global mobile industry and participate fully in the discussions, decisions and initiatives that shape the future of mobile communications and foster new opportunities for growth.
GSMA members benefit from access to the latest industry intelligence and information, up-to-date market data from all over the world and a unique array of tools and knowledge bases covering all aspects of mobile communications.
There are several categories of GSMA Membership representing the main players of the mobile ecosystem, as well as some adjacent industries.
For GSMA Membership enquiries, please click here.
Events
---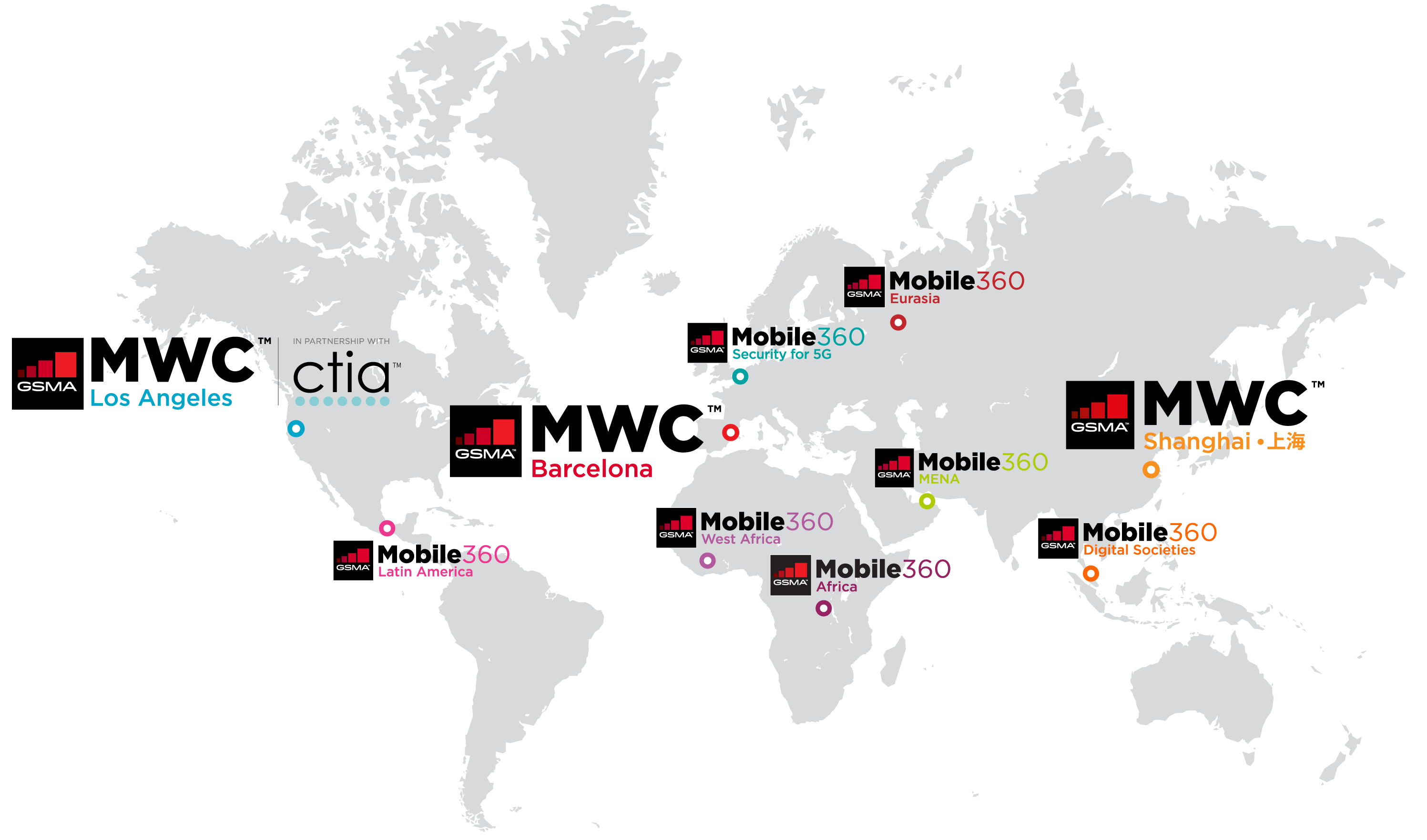 GSMA Mobile World Congress Shanghai
GSMA Mobile World Congress Shanghai, held 27-29 June 2018 in Shanghai
"MWC Shanghai is the door for any digital company in the world to access the Asia market."
GSMA Mobile World Congress Americas
GSMA Mobile World Congress Americas, held 12-14 September 2018 in Los Angeles
GSMA Mobile World Congress Barcelona
MWC Barcelona, held 25 – 28 February 2019 in Barcelona
The overarching theme of the MWC 2019 event, the era of Intelligent Connectivity describes the powerful impact the combination of flexible, high-speed 5G networks, IoT, AI and big data will have on our industry and society as a whole. Intelligent Connectivity is defined by highly contextualised and personalised experiences, delivered as and when you want them, as new innovations intelligently connect everything and everyone to a better future.
Mobile World Live
---
The world's leading online news service for the mobile industry
Mobile World Live (MWL) is the online communications hub for the global mobile industry.
MWL's content includes daily news coverage of the industry's biggest stories, as well as regular analysis and blog features from an experienced team of tech reporters. This content is supplemented by weekly video features, including exclusive interviews with the highest-profile C-Level executives in our business, as well as analysis of the industry's most topical issues.
In the financial year 2019, page views on the MWL site increased by 52%, while the flagship daily e-newsletter attracted 160,000 readers worldwide, with the total newsletter audience climbing to more than 200,000. Moreover, MWL strengthened its client-focused product portfolio 'Insight', establishing new project relationships with numerous tier-one partners. MWL also launched the industry's first weekly video show – Mobile Mix – filmed exclusively on smartphones.
The GSMA again produced the award-winning Mobile World Live TV service during the 2019 MWC Barcelona, supported by a world-first 5G broadcast, as well as extended live coverage of the show floor and conference programme (all keynotes were streamed live). The MWL TV broadcast was visible throughout the venue, globally via the MWL website and across Barcelona in more than 28,000 hotel rooms. In 2019, MWL TV enhanced its programming with live broadcasts from across the entire Fira Gran Via venue, as well as dedicated programming from the 4YFN event at Fira Montjuic.
The MWL team also produced the official MWC Barcelona newspaper, Mobile World Daily, publishing more than 60,000 print copies across the week of the event, including a show preview edition (the biggest edition ever) and a digital format. In a first at MWC Shanghai (MWCS), MWL broadcast live coverage of the show from an onsite studio direct to big screens throughout the venue. MWL also published the MWCS show daily in both Chinese and English, while MWL supported the MWC Americas event in Los Angeles as official media partner. MWL will continue its expansion in the financial year 2020 to support the growing GSMA event portfolio, as well as the Insight client-based business.
To receive exclusive insights, daily, please subscribe here.
GSMA Services
---
The GSMA provides a range of services to assist the broader mobile industry.
As the body responsible for allocating type allocation codes (TAC) for all GSM equipment types globally, the GSMA is the source of authoritative and complete IMEI (International Mobile Equipment Identity) data. It harnesses the unrivalled accuracy of its datasets to provide organisations with a wide range of device identity intelligence services.
GSMA Intelligence holds an extensive database of mobile operator statistics, forecasts and industry reports.
The definitive source of mobile operator data, analysis and forecasts, delivering the most accurate and complete set of industry metrics available.
GSMA Intelligence (GSMAi) is the definitive source of mobile industry insights, forecasts and research, used around the world for benchmarking and business planning. Its insights cover every mobile operator, network and MVNO in every country worldwide – from Afghanistan to Zimbabwe. GSMAi analysts and experts use their deep understanding of markets, technologies and regulatory issues to identify and explain mobile trends, and produce leading-edge research on topical issues, major themes, and the social and economic impact of the mobile industry.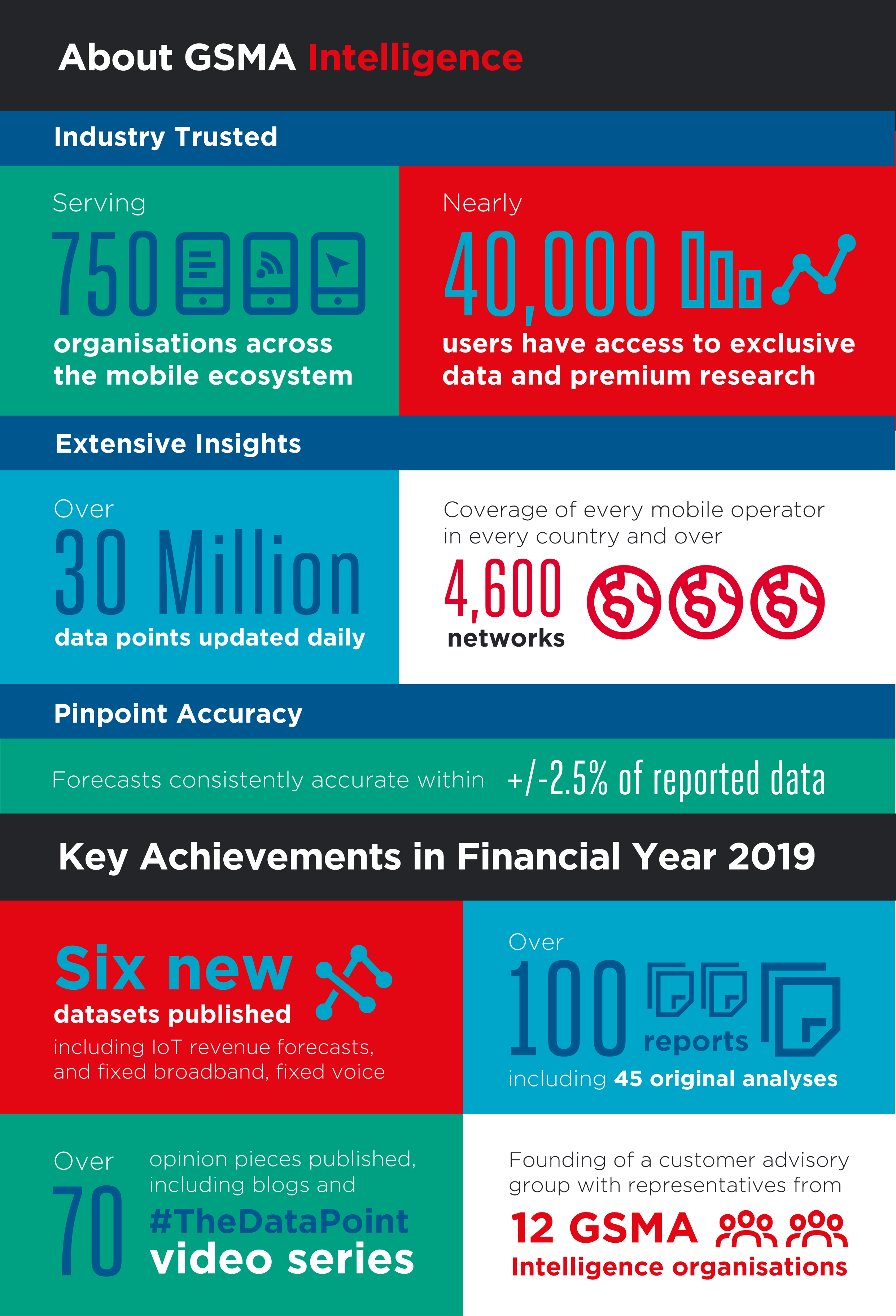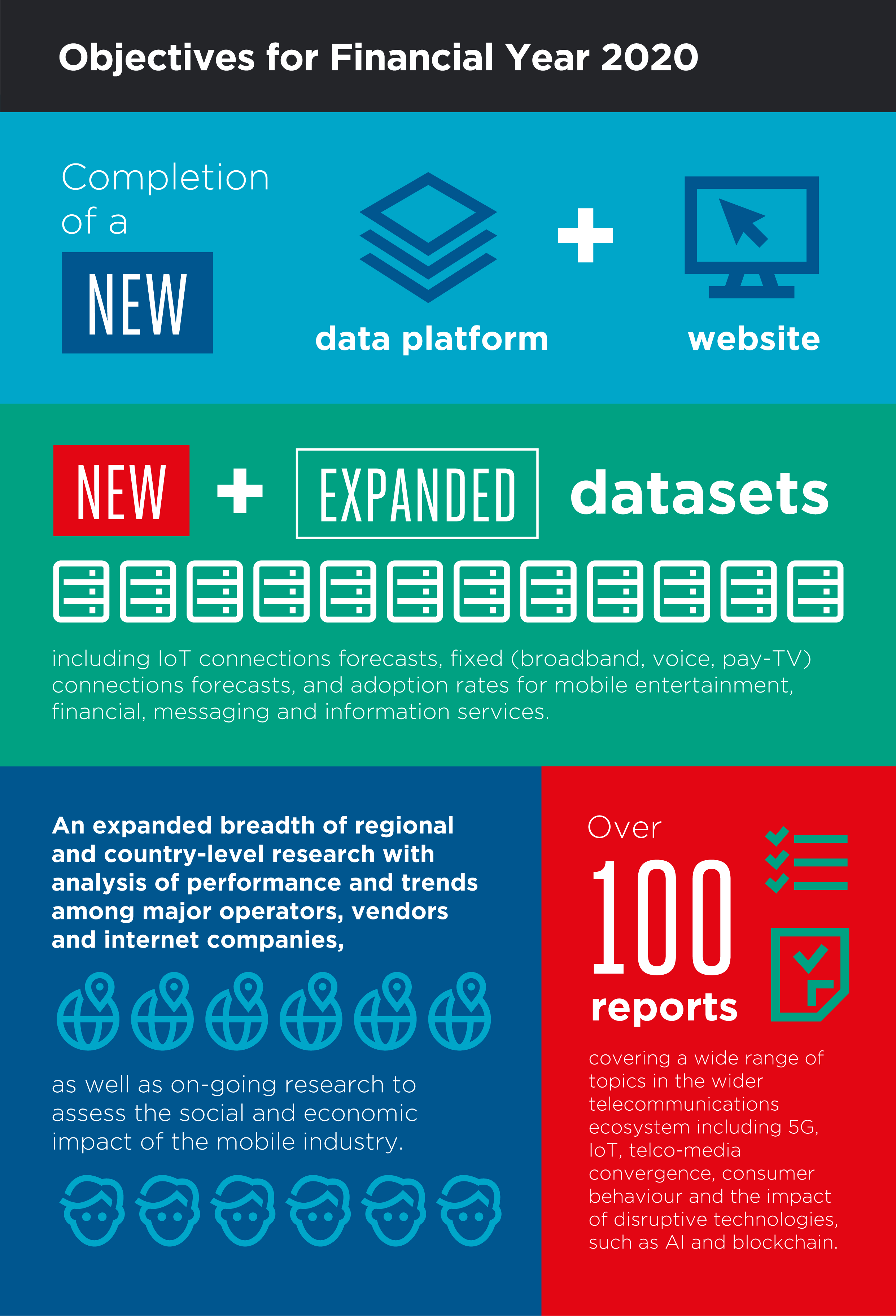 Complimentary access to selected GSMA Intelligence dashboards and research is available by registering for a public account and supplying a recognised company or institutional email address.
Full unrestricted access to all datasets, tools and research is available by subscription. If your company has an existing subscription, your account will automatically be upgraded when you register using your corporate email address.
To sign up now click here.
The GSMA allocates unique device identifiers, Type Allocation Code (TAC) to manufacturers of 3GPP-compatible devices worldwide and manages a database of registered devices in the GSMA IMEI Database. The GSMA also exchanges data, the International Mobile Equipment Identifiers (IMEI), between operators to facilitate the fast sharing of reported lost and stolen devices, known as the GSMA IMEI Blacklisting. In 2018, the GSMA issued IMEI Database TAC for more than 13,000 device models. By collecting and sharing this information, the GSMA helps mobile operators to function more effectively, protects legitimate manufacturers and economic activity, and deters crime by rendering stolen devices less valuable.
With over 100 operators participating, the GSMA IMEI Blacklisting service renders stolen devices less valuable to criminals. In 2018, the GSMA helped to block more than 13.4 million stolen devices. As well as reducing crime, the GSMA Black and White lists support business intelligence, customer support, network planning, over-the-air service delivery, device recycling, import/export handling, and the reduction of counterfeiting, insurance fraud and subscription fraud.
The world's most accurate registry of device status, GSMA Device Check enables users to see a device's lost or stolen status and history, make, model and capabilities, enabling businesses to protect themselves against the risk of handling stolen or fraudulent devices. Handling more than four million queries per month, the service is used by retailers, recyclers, resellers, insurers and law enforcement agencies worldwide. Here's how HYLA Mobile describes the value of the service to their business.
Mobile operators and their partners use our data to identify the manufacturer, the model and basic characteristics of a device from its TAC number. Manufacturers input the device information during their TAC allocation process so it is highly accurate. This identification system plays a vital role for the mobile ecosystem and vertical industries.
GSMA Device Map comprises the TAC data mapped against a further 140+ technical descriptors, provided by Afilias that can be used for deeper analysis of the characteristics of connected devices. Listen to how BICS see the value of this service. GSMA Device Map has many potential applications including:
Identification of device and service usage patterns to plan network deployment.
Optimisation of the customer experience through a deeper understanding of active devices and features on a mobile network.
Customer support and troubleshooting based on knowledge of the unique features of each customer's device.
Generation of business insights with better metrics and richer data analysis.
Better device portfolio management that can increase ARPU and reduce churn through.
To find out more register your enquiry here and a member of the IMEI Services team will get in touch.
The GSMA provides a real-time telephone number look-up service called PathFinder, which authoritatively identifies the world's in-use fixed and mobile numbers by operator, corrected with updates from the 4.6 billion phone numbers that can be ported from one network to another. The GSMA delivers PathFinder in partnership with Neustar.
Employed by social networks, messaging hubs and operators, GSMA PathFinder immediately indicates which numbers are served by which operators worldwide and is particularly useful for solving routing issues related to number portability.
To contact the PathFinder team, please register your enquiry here.